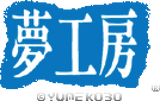 Yumekobo
(夢工房), previously named
Aicom
(エイコム), was a video game development studio formed with former members of
Sammy
. Their studio expanded when employees from
Takara
and
Tomy
joined their ranks. The company officially dissolved after SNK's bankruptcy though some staff members went on to work at SNK-Playmore.
Games
NES/Famicom
All-Pro Basketball
Amagon / Totsuzen! Macho Man
Chuugoku Senseijutsu
Flying Hero
HOOPS / Moero!! Junior Basket: Two on Two
The Mafat Conspiracy / Golgo 13: Dai 2 Shou: The Riddle of Icarus
Totally Rad / Magic John
Ultimate Basketball
Vice: Project Doom / Gun-Dec
PC Engine
P-47: The Freedom Fighter
Saint Dragon / Tensei Ryuu
Takin' It to the Hoop / USA Pro Basketball
Game Boy
Neo Geo
Neo Geo Pocket
PlayStation
Community content is available under
CC-BY-SA
unless otherwise noted.