GTA: The Criminal Enterprises - The Loop
Play Sound
This article is about the pachinko game. For the first game in the Maximum Impact series, check KOF: Maximum Impact.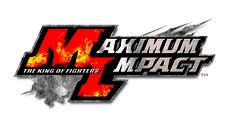 Maximum Impact: The King of Fighters is a pachinko-slot machine from SNK Playmore. It is the first 3D only pachinko-slot machine conceived by the company. It was released on January 19, 2009.
Overview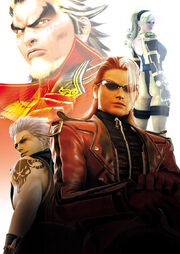 The setting is set during KOF: Maximum Impact. Players can choose Alba, Soiree, or Lien to play their game. Each one of these fighters has their own advantages and is adaptable to the player's needs. For instance, Alba is stronger with red related icons and his Big Bonus sequence is activated by three Red "7"s. Soiree is the same with blue reels and can also activate the "Maximum Art" scene for longer playtime; Lien is a mix of both styles. They can switch between characters through a white button adjacent to the machine's screen.
Unlike previous pachinko-slot titles, the Big Bonus for this game includes a Tarot card mini game. The player are shown three or six face down cards. If they choose the correct character card, they can multiply the winning points from their reels. Should the player remain too idle during their play, they may experience a roulette sequence with Athena, Mai, and Mignon. Correctly scoring the key icons for each event determines whether they can proceed with a Bonus or miss. Additionally, each protagonist will also have their own mini-games to try to score the Bonus stage.
In the "Versus" stage, the players enter a tournament to earn the honor of challenging the host, Duke. The four other challengers they will face are Chae Lim, Maxima, K', and Lien. Each of them represent a level on the Versus stage with Chae being the lowest and Duke being the highest. Winning these stages will progress them on to the next level as well as a Bonus stage.
Beating an opponent grants "Navi Points" to the player, which can be stocked to boost their character's power during fights and change the scenes a player sees during play. Ten points will level up the Navi Points though the method of scoring these points vary with the character that the player is using. A double Navi Point gauge can also change the idle stage and increase the chances for a roulette stage, versus stage, or Bonus. During the Bonus event, it's also possible to experience a "Maximum Chance" which will automatically assign the player to face one of the Versus characters.
Characters
Official Roster
Cameos
External Links