Welcome to SNK Wiki
This is SNK Wiki, a project that was created for fans of the games developed by the Japanese company
SNK.
If you have anything you'd like to share with us about the company,
feel free to help
!
¡Los fanáticos en español pueden visitar este wiki
aquí
!
2,030 articles since February 2008.
Fiolina 'Fio' Germi (フィオリーナ・フィオ・ジェルミ, Fiorīna 'Fio' Jerumi?) is a main character from the Metal Slug series of shoot'em up games. She has also made some appearances in The King of Fighters series.
Her namesake -as well as the one for her teddy bear- is a character in the anime series, 3000 Leagues in Search of Mother. During the character select screen in the newest Metal Slug pachislot, she is given the logo "La torta deliqiosa di Fio" (The delicate/delicious cake of Fio) with a caricature of a giant version of herself pointing a gun at a city. Her nickname in the same game is "Teatime in the battlefield".
The Germi family is widely known for their wealth and service in the military. The Germis were originally merchants who made their fortune in the Mediterranean region during the age of exploration, and still remain wealthy through their management of various corporations. They also have distinguished their role in the military in the past, first in the Napoleonic War in 1800s, then the Italian Unification Wars in the 1900s, and other various modern-day wars plagued with terrorism around the world.
To write a new article, just enter the article title in the box below.
Not sure where to start?
Adding content
Talk and more...
Check out the community portal to see what the community is working on, to give feedback or just to say hi.
August 2019
Shizumaru Hisame and Mina Majikina are confirmed as DLC characters in the new Samurai Shodown
SNK has announced that The King of Fighters XV is now in development
Haohmaru is confirmed as a Guest character in Soulcalibur VI
June 2019
Rimururu, Basara, Kazuki Kazama and Wan-fu are confirmed as DLC characters in the new Samurai Shodown
New Samurai Shodown is confirmed for Stadia
March 2019
Announced Samurai Shodown NeoGeo Collection, coming in Fall 2019 for all platforms
New Samurai Shodown is announced for June of 2019
February 2019
New Samurai Shodown is confirmed for the Early Summer of 2019. Also will be playable in PAX EAST and EVO 2019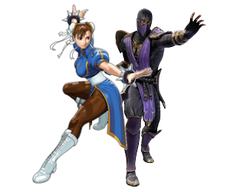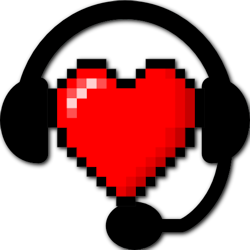 Community content is available under
CC-BY-SA
unless otherwise noted.