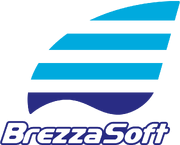 BrezzaSoft Corporation is a game developer founded by Eikichi Kawasaki along with other executives after SNK declared bankruptcy. In 2001 the company purchased the intellectual property rights for most of the SNK franchises.
BrezzaSoft released two unlicensed games for the Neo Geo MVS and was involved in the development of games such KOF 2001, KOF 2002 and Metal Slug 4. In 2001 they released their own arcade hardware platform, the Crystal System.
In October 2002 BrezzaSoft merged with Sun Amusement, who were themselves acquired by Playmore Corporation, reuniting ex-SNK staff and providing Playmore with in-house development resources.
Games
External links
Community content is available under
CC-BY-SA
unless otherwise noted.